When you're on vacation, you want to relax and get out and enjoy new experiences.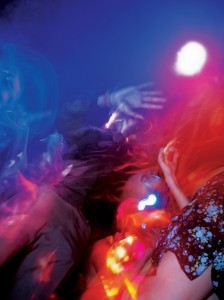 The city of Miami has it all, from luxurious beaches to an incredible nightlife. Visitors and residents alike typically hit the beaches during the day and then the night clubs after the sun sets. If you are in search of the perfect area night club, consider four ways to choose the best scene for you and your friends.
Environment
When most people hear the word "night club," they probably envision the stereotypical boxed-in room with loud music and dancing. However, night clubs come in a variety of different forms, so you should consider which environment is the best for you. While some night clubs are indoor-only facilities, most of the elite clubs in Miami Beach have lounges that you can relax in and actually hear other people talk. Also, some clubs focus on dancing some nights, while others foster more social atmospheres with drinks galore.
On the other hand, you might want to still enjoy the outdoors. Some night clubs offer dancing inside, as well as festive lounges located on the outside. The lounges are even located right on the beach in some cases. Choosing the right environment can make all the difference when it comes to selecting the perfect Miami night club.
Types of Music
Miami is a melting pot of cultures, so you will have the chance to experience a variety of different types of music while you are visiting. This is especially the case on South Beach, where you will hear Cuban, Latin American, disco, Freestyle, country, hip-hop, Caribbean and electro-pop music.
Honing in on your favorite music can make a difference in whether or not you should choose a particular night club. Ideally, it may be best to choose a club that offers a variety of sounds instead of just one—you certainly don't want to feel awkward if a crowd starts line-dancing and you don't listen to any country music whatsoever. You can get a feel for the kind of music a club plays simply by walking by the entrance.
The Food
While your mission is to dance and have fun at a night club, you are bound to get hungry at some point, especially since many clubs are open into the wee hours of the morning. Before settling down in a particular club, consider the menu. This way you won't have to leave the club in search of food and then miss out on all the fun while you're gone.
Again, consider choosing a club that offers a variety in everything, including the food. Cuban, Caribbean, Oriental and European foods are among the favorites in Miami. The best overall night club may feature a mix of these cuisines and more.
Special Events
The competition is fierce in Miami, and night clubs are constantly honing in on what the people like to experience in the city. Before committing to a night club during your stay, consider any special events going on. From dance music, to DJs and themes, there are special events that occur on all nights of the week in Miami.