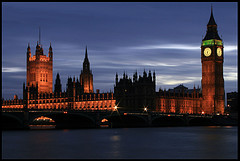 Locating London hotels or rather hotels in London within your budget and choice may not be an easy task. Sometimes you might even wonder not sure as to where to stay after getting to London. If so, you have come to the right place looking for guidance.
London hotels – Hotel list
There are over 600 hotels in Greater London to choose from according to your preference. Listed below are some hotels with complete details where you can take your pick:
"Knightsbridge Hotel in – London" – It is a classic Georgian townhouse in the elite area of Knightsbridge. The interiors are design by designer chic with perfect use of colour and best choice of furniture. Knightsbridge hotel also offers very reasonable rates for this expensive location.
"The Cadogan Hotel in – Knightsbridge" – It has a capacity to offers guests with 65 rooms over 5 floors. The rooms and suites are very well chosen, high standard and spacious decorated in subtle tones. The Cadogan Hotel has had an interesting history with the arrest of Oscar Wilde on the property.
"K West Hotel in – West Kensington" – The hotel is situated in the Shepherds Bush area, it facilitate with a modern accommodation with a real contemporary feel. Guestroom has a coffee making facilities along with all other necessities. K West Hotel also offers a lavish Jacuzzi – Spa for the ultimate in pampering and relaxation.
"Kingsway Hall Hotel in – Holborn" – This hotel is situated is a prime location, exclusive designs and a first class customer service, it is an exceptional and ideal place to stay for both leisure and business. Kingsway Hall Hotel has a restaurant, bar, gymnasium and also Jacuzzi spa.
"Rembrandt Hotel in – Knightsbridge" – The hotel has a combination elegant of Edwardian style with modern design, it has luxury such as the Fitness centre with indoor pool and also Aquilla Health, the guestrooms comes with en suite, Jacuzzi bath and attractive greenhouse lounge.
"The Capital Hotel in – Knightsbridge" – The hotel boasts with a capacity to offer 49 guest rooms, suites and apartments. The Capital Hotel is a 5 star privately owned hotel in Knightsbridge. It has a very welcoming atmosphere and also provides guests with an extensive choice of individually designed room.
"Browns Hotel in – Mayfair" – The hotel has a refined air & style befitting of its 5 star status. The hotel still retains much of its English elegance and feel, guests are allowed to take tea in the tea rooms, drink in Donovan's bar or otherwise choose from more then hundred luxury guestrooms and eat at the grill.
London hotels – Business travellers
If you are travelling to London on business and would like to stay in the city, St Pauls hotels would be a very good option. The hotel is ideally located within main banking and business districts but also with sufficient activity to enjoy the free time after a long and tiring day of meetings. Most of the business travellers arrive in London just to explore the tradition and culture. London hotels like Piccadilly are also ideal for those business travellers who are looking for the commercial side of town with easy access to Carnaby Street, Regents Street and Leicester Square etc. Knightsbridge hotels would be a good choice for business travellers interested in fashionable shopping district featuring Harrods and Harvey Nik's. London hotels – Mayfair ideal for business travellers interested in history of London.